http://news.asiaone.com/News/The%2BNew%2BPaper/Story/A1Story20110110-257396/2.html
http://www.smh.com.au/lifestyle/life/group-offers-liberty-from-samesex-attraction-20101231-19bpi.html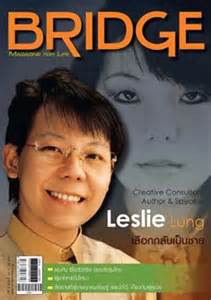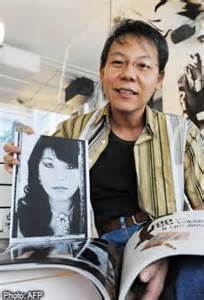 Mr Leslie Lung, 46, with a photograph of himself as a woman when he was younger.


Support group head targeted by hate mail


CHANGE isn't easy. Indeed, it can sometimes be ugly.
Liberty League founder Leslie Lung found this out the hard way when he set up his community service group in December 2004. He immediately became the target of hate mail from the gay community.
He had started the League to reach out to people with gender issues but was flamed for its initiatives.
Mr Lung told The New Paper on Sunday: "Letters and blogs of all manner were written and posted on the Internet... (from) mild expressions of dissent and counter arguments to the more hostile and rabid name-calling, including expletives."
The group is "constantly boxed in as being an organisation that deals with homosexuality".
Mr Lung, 46, who also runs his own creative agency, said: "Let's get this straight. Liberty League doesn't turn anyone this way or that way.
"We help people look at their issues, shed light on root issues, developmental factors and share ways one can respond."
The animosity stems, perhaps, from the fact that he is open about his own past.
Like how he, the only son of a pharmaceutical company manager and a housewife, spent three years studying business administration in a polytechnic dressed as a woman.
He even considered sex-change surgery in 1984, but changed his mind three days before the life-changing event.
But Mr Lung pointed out: "Our programmes do not solely focus on homosexuals nor single out this group of people, who should more correctly be referred to as individuals with same-sex attractions (SSA)."
He agreed though that in the course of the group's outreach, they invariably meet people who deal with same-sex issues in their lives and need clarification and input on these challenges.
Liberty League has also inevitably been labelled as an undercover Christian group out to convert others. About 10 core people - aged between 20 and 70 - form the network of volunteers.
They are called on from time to time, depending on the need, season and availability. They include therapists, psychologists, doctors, teachers, trainers, designers, housewives and retirees.
Mr Lung said: "Many of those who come to us for help are Christians. Many of our volunteers, including myself, are Christians.
"Again, this may give the perception that we are promoting Christian values and the Christian religion."
Liberty League, he repeated, is a secular organisation. It aims to deal with root issues and stop unwanted desires, attractions, behaviours and addictions, sexual or otherwise.
"We help and reach out only to those who wish to be helped. Anyone who is happy being the way that they are is absolutely fine with us," he said.
Liberty League does not offer any formal nor professional counselling services. It plays a networking role in connecting people to professional counsellors, psychiatrists and psychologists.
Mr Lung explained that figures on the number of people seeking help are not available as the group does not "collect data, record intimate details nor maintain confidential records".
But anecdotal evidence suggests that over 90 per cent of the SSA clients report similar backgrounds in their environment: Broken and non-existent relationships with father, mother, or both, a history of labelling and ridicule when young, poor role models during the formative years and low self-worth and esteem issues.
Said Mr Lung: "About 50 per cent of those who come to Liberty League approach us because of direct, personal SSA issues. They include both male and female individuals."
Another 20 per cent comprise spouses, partners, parents and loved ones of someone who struggles with SSA, while the remaining 30 per cent is a mixed group of people who have other issues that include sexuality, addictions and abuse.
Success for those overcoming SSA isn't about becoming heterosexual, although some do go that route, said Mr Lung.
"It's something that can be overcome and there are people who have successfully come out of it," he said.